Speakers & Special Guests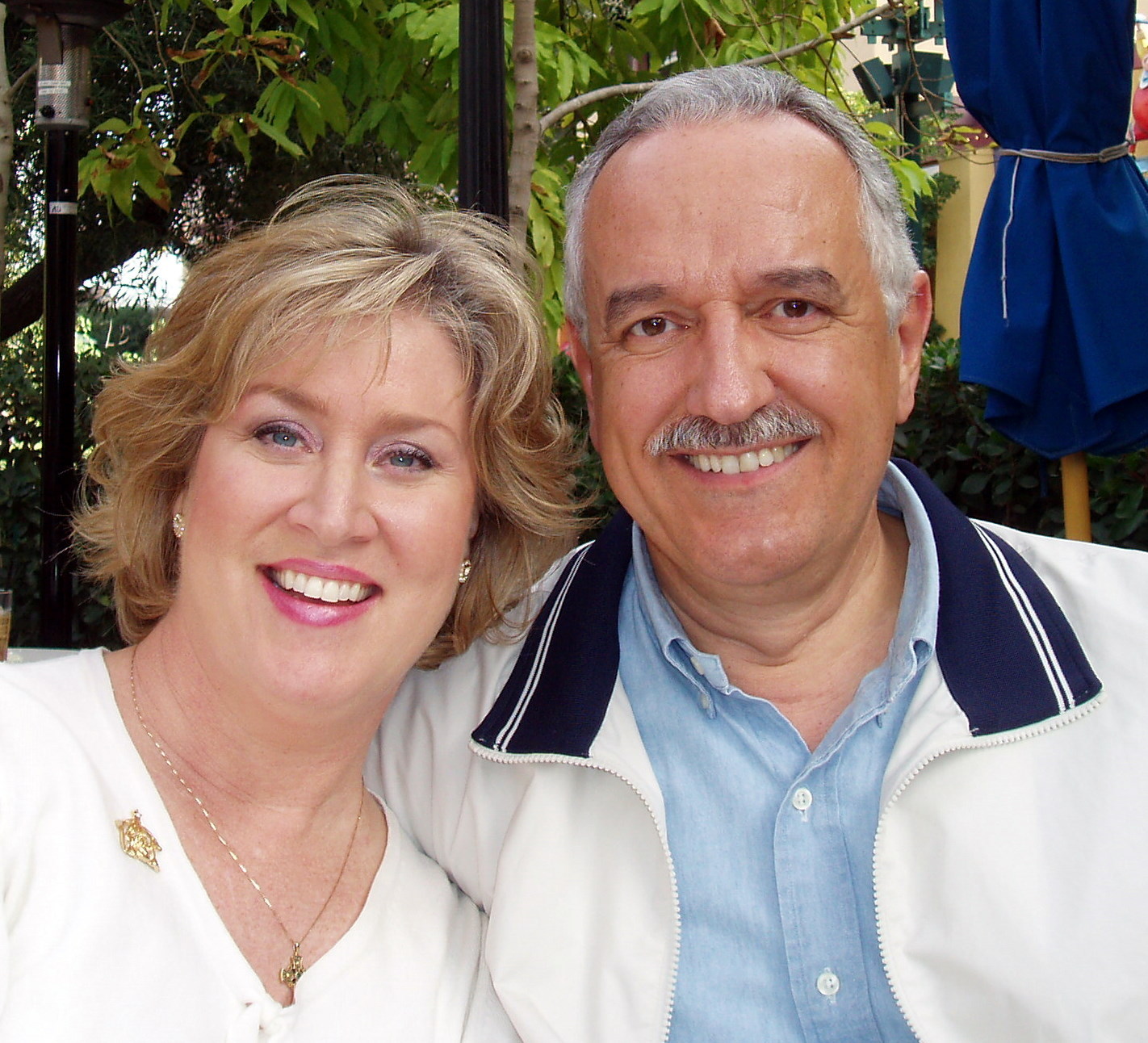 Dr. John Yzaguirre & Claire Frazier - Yzaguirre
Dr. John Yzaguirre is a licensed psychologist, consultant, and author, specializing in premarital counseling, couples' therapy and marriage enrichment. A native from Barcelona, Spain, he has offered his psychological services in the United States for more than 30 years and is a former director of the psychology department at Children's Hospital of Orange County. He received his doctorate in psychology from the University of Southern California and his Master's degree in Psychology from Boston College.
Claire Frazier-Yzaguirre, MFT, M.Div., is a licensed marriage and family therapist, ordained minister, and family life consultant specializing in premarital consultation, couples' therapy, marriage enrichment, anxiety reduction, stress and time management and counseling lay ministers. She has over 30 years of professional experience helping couples and families. She holds Master's degrees from Fuller School of Psychology and from Fuller School of Theology. She spent one year at the Institute of Holy Land Studies, in Jerusalem, specializing in biblical studies and ecumenical dialogue.
Dr. John Yzaguirre and Claire Frazier-Yzaguirre, MFT, M.Div., have the great joy each year of training thousands of couples in strengthening their marriage & family unity with their "Thriving Marriages" and "Casados y Felices" program, books and resources.
Please visit them at www.ThrivingFamilies.com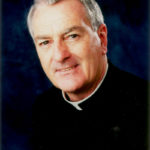 Monsignor Clement J. Connolly
Monsignor Clement J. Connolly was born in Limerick, Ireland, attended St, Munchin's College in Limerick and St. Patrick's College in Thurles studying philosophy and theology. He was ordained to the priesthood in 1964. After ordination he was missioned to the Archdiocese of Los Angeles. 
Early on he served at St. Vibiana Cathedral in Los Angeles and St. Cyril Parish in Encino. In 1968 he was assigned to the position of Secretary to Cardinal James McIntyre and later to Cardinal Timothy Manning. In 1971 he received the honorary title of Monsignor from Pope Paul VI. 
He served as pastor of Holy Family Church in South Pasadena, from 1984 until 2010. He now holds the title of Pastor Emeritus and Director of Spirituality at Holy Family. 
During his career he assisted the Archdiocese in several ways. From 1970 to 1981, he was Director of Insurance for the Archdiocese of Los Angeles. Between 1996 and 1999, he was Chair of the Editorial Council of The Tidings, then the Archdiocesan newspaper, he was an elected member of the Priest Pension Board of the Archdiocese of Los Angeles from 1994 to 2001. 
Since 1999, he has been a regent of the Don Bosco Technical Institute in Rosemead, Calif. He became a regent of the San Marino YMCA Board of Managers in 2002. He served on the Mayfield Senior School Board of Trustees from 2004 to 2012. He is now on the Board of Directors for MUSE/IQUE in Pasadena and the Board of Trustees at Mount St. Mary's College and Mayfield Junior School. In his spare time, he enjoys golf, reading and traveling.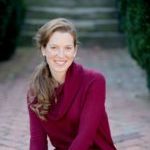 Julia Dezelski, STD is Assistant Director for Marriage and Family Life at the U.S. Conference of Catholic Bishops. She holds a licentiate and doctorate in theology from the Pontifical University of St. Thomas Aquinas in Rome. She has written and spoken on the gift of life, motherhood, woman in church and society, the domestic church and liturgical life and presented at the World Meeting of Families (Dublin), the National Association for Catholic Family Life Ministers, and the Society for Catholic Liturgy, among others. Julia and her growing family live in the DC metro area..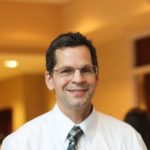 Dominic Lombardi
Dominic Lombardi, STL, serves the United States Conference of Catholic Bishops as the Executive Director of the Secretariat for Laity, Marriage, Family Life, and Youth.  Prior to coming to the USCCB he served the Diocese of Harrisburg as Secretary for Catholic Life and Evangelization, and the Archdiocese of Philadelphia as the Director of Family Life.  Dominic also has taught Theology for over two decades at Saint Joseph's University, Philadelphia, PA. He and his wife Melanie are the blessed parents of six children.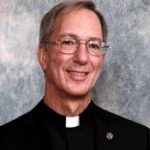 Bishop Marc Vincent Trudeau
D.D., V.G.
Bishop Marc Vincent Trudeau was ordained to the priesthood at St. Vibiana's Cathedral in 1991. Bishop-elect Trudeau served as paroquial vicar at St. James the Less in La Crescenta and at St. Philip the Apostle in Pasadena where he also served as administrator for a year. He was appointed pastor of St. Pius X in Santa Fe Springs in 2001 after which he moved to the Cathedral of Our Lady of the Angels to work as Cardinal Roger Mahony's priest secretary.

In 2007, he was named Chaplain to His Holiness by Pope Benedict. Msgr. Marc was appointed pastor of St. Margaret Mary Parish in Lomita in 2010. In 2013, he moved to St. John's Seminary in Camarillo as Vice Rector and was named Rector in 2014.
He was named Auxiliary Bishop for the Archdiocese of Los Angeles on April 5th, 2018 and was ordained on June 7th, 2018 at the Cathedral of Our Lady of the Angels, when Archbishop Gomez appointed him as Episcopal Vicar for the San Pedro Pastoral Region.
Bishop Kevin W. Vann
Bishop Kevin W. Vann was born on May 10, 1951 in Springfield, Illinois. He attended Springfield College and earned a Bachelor of Science in Medical Technology from Millikin University, located in Decatur, Illinois. After working for three years as a medical technologist, he entered the seminary in 1976, spending a year at the Immaculate Conception Diocesan Seminary in Springfield and four years at Kenrick Seminary in St. Louis, Missouri, majoring in theology.
After his ordination on May 30, 1981, he was assigned to graduate studies in Canon Law at the Angelicum in Rome.  Upon returning to the Diocese of Springfield in Illinois, then-Father Vann was involved in the work of the Diocesan Tribunal and the Tribunal of Second Instance in Chicago. He served as pastor of parishes ranging in size from 35 to 1,300 families, two of which had large schools. He taught Canon Law at Kenrick Seminary.
Bishop Vann was ordained and installed as the third bishop of the Catholic Diocese of Fort Worth on Wednesday, July 13, 2005, Bishop Vann was a leader in the Texas Conference of Bishops, providing leadership for various initiatives at the national level, including service on ad hoc committee which assisted the Vatican's Congregation for the Doctrine of the Faith (CDF) to guide the incorporation of Anglican groups into the Catholic Church of the United States.
On September 21, 2012, His Holiness, Pope Benedict XVI announced the appointment of Bishop Kevin W. Vann as the fourth Bishop of Orange He led the historic effort to transform the former Crystal Cathedral from a world-renowned center of Protestant worship into the West Coast's most visible center of Catholicism. The Dedication of Christ Cathedral was celebrated on July 17, 2019.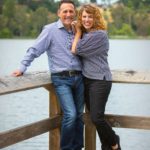 Javier & Christina Llerena
Javier and Christina Llerena are current local leaders in San Jose, California and have been involved with San Jose Catholic Engaged Encounter for over fifteen years, serving
in the marriage preparation ministry before they were married. Their non-profit ministry and book by the same name, "Boundless Love" was born out of facilitating retreats for several hundreds of couples and God's good grace. Over the past ten years, their two daughters, Isabel and Lucia attended Sunnyvale Christian School, which has transformed their relationship with God. During that time, Javier and Christina joined the San Jose Cursillo movement and were called to share their transformational marriage story. Javier and Christina provide church and ministry enrichment retreats as well as workshops on evangelizing couples through marriage preparation. Their mission is to empower one million couples to put faith at the center of their relationship and trust God.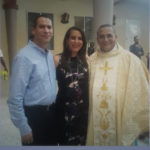 Yovanny & Belkis Javier
Yovanny y Belkis son una pareja dinámica de la Republica Dominicana.  
Tienen 28 anos sirviendo a los novios en ECPN.
Junto con el Padre Nelson, son actualmente el equipo ejecutivo internacional.
Desde el comienzo de su matrimonio han decidido poner su matrimonio al servicio de la Iglesia, de acuerdo con su vocación matrimonial misionera.
En su caminar con el ECPN han servido como coordinadores en diferentes áreas:
Equipo Archidiocesano, Archidiócesis de Santo Domingo

Equipo de Finanzas Nacional, Republica Dominicana

Equipo Nacional de la Republica Dominicana

Equipo Regional (América Central y Caribe en español)

Equipo Ejecutive Internacional (actual)
Belkis tiene una maestría en Acompañamiento Psico Espiritual.  Durante la pandemia ella fue parte de un equipo de un ministerio, no lucrativo quienes atendieron muchos casos generados por el encierro.
Ambos son parte de la mesa directiva de directores de una casa de retiros en Santo Domingo, que es anfitrión a siete movimientos que trabajen en favor de la juventud y familia.
Son un matrimonio dinámico que ha aceptado el llamado de Dios de ser un signo visible del amor sacramental, de la vocación al matrimonio han aceptado el reto de llevar la luz, a aquellos a quienes su testimonio de vida pueda tentar.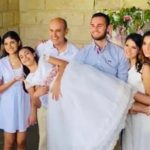 Sandra & Macedonio Garza
Comprometidos en 1988, por 34 años
Casados en 1998, por 24 años.
Tenemos 5 hijos, Alejandro 22, Itzel 20, Aranza 17, Adrián 13 y Ilse 10.
Vivimos el fin de semana en enero 1998, 6 meses antes de casarnos y decidimos servir en el ECPN desde entonces, junto al seguimiento del Post Encuentro en nuestra comunidad.
Presentadores desde 2003, seleccionados como coordinadores locales del 2006 al 2009.
Servimos como miembros de la mesa directiva Nacional del 2010 al 2012 y como Equipo Nacional del 2012 al 2015.
Dios nos regalo el servir como Equipo Ejecutivo Internacional junto con el Padre Luis Monroy desde el 2015 al 2021.
Tenemos el gran honor y bendición de servir en el ECPN por 24 años.  Durante este tiempo Dios ha guiado nuestras vidas, matrimonio, paternidad y ministerio.
Estar envueltos en el ECPN ha,  sido el regalo mas grande de Dios para nuestro matrimonio, de haber podido madurar en nuestra relación y fe, de aprender como servir como familia y de sobrellevar muchos retos juntos. 
Sandra and Macedonio Garza are from Monterrey Mexico they were married in 1998.
We lived the weekend in January 1998, 6 months before we got married and decided to serve in the ECPN since then, together with the follow-up of the Post Encuentro in our community.
We started presenting in 2003, served as members of the National Board of Directors from 2010 to 2012 and as a National Team from 2012 to 2015.
We have the great honor and blessing of serving in the ECPN for 24 years. During this time God has guided our lives, marriage, parenthood and ministry.
Being involved in the ECPN has been God's greatest gift to our marriage, to have been able to mature in our relationship and faith, to learn how to serve as a family and to overcome many challenges together